Dr. Christopher Riolo obtained his Bachelor of Science degree in Mathematics from the University of Wisconsin, Madison, and received his Doctorate of Dental Surgery from the University of Michigan School of Dentistry.
He completed his orthodontic training and received his Specialty Certificate in Orthodontics and Masters of Science degree at the University of Detroit Mercy School of Dentistry.
After the completion of his orthodontic training Dr. Riolo completed his PhD's in Public Health, Epidemiology; Dr Riolo's doctoral work for his PhD specifically related to the identification of the factors important in infectious disease transmission.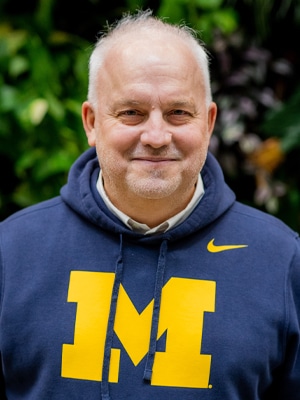 Dr Riolo currently teaches in the orthodontic department at the University of Washington as an affiliate associate professor. His research interests include; lingual braces (braces behind the teeth), custom orthodontic appliance systems and early/interceptive treatment of children.
Dr Riolo believes that the knowledge necessary to create beautiful smiles is gained through a combination of education, practical experience, and dedication to lifelong learning. Dr Riolo is a diplomate of the American Board of Orthodontics and a member of the Angle Society.
Certification by the American Board of Orthodontics (ABO) signifies a unique achievement, a step beyond the three years of advanced education required for a dentist to become a specialist in orthodontics.  Dr. Riolo's status as a Diplomate of the American Board of Orthodontics and membership of the Angle Society demonstrates his passion and commitment to excellence. Dr Riolo participates in organized dentistry as a board member of the Washington State Society of Orthodontists (WSSO) and is also a member of the following organizations:
Dr. Riolo has been married to his wife, Burcu for 19 years. They have two girls Banu and Mina ages 15 and 17 respectively. Dr Riolo has been a pilot since high school and in his spare time enjoys flying, sailing and skiing.
Dr Riolo Lectures nationally on topics related to aesthetic and interdisciplinary orthodontic treatment, custom orthodontic appliances, digital orthodontics and lingual orthodontics.